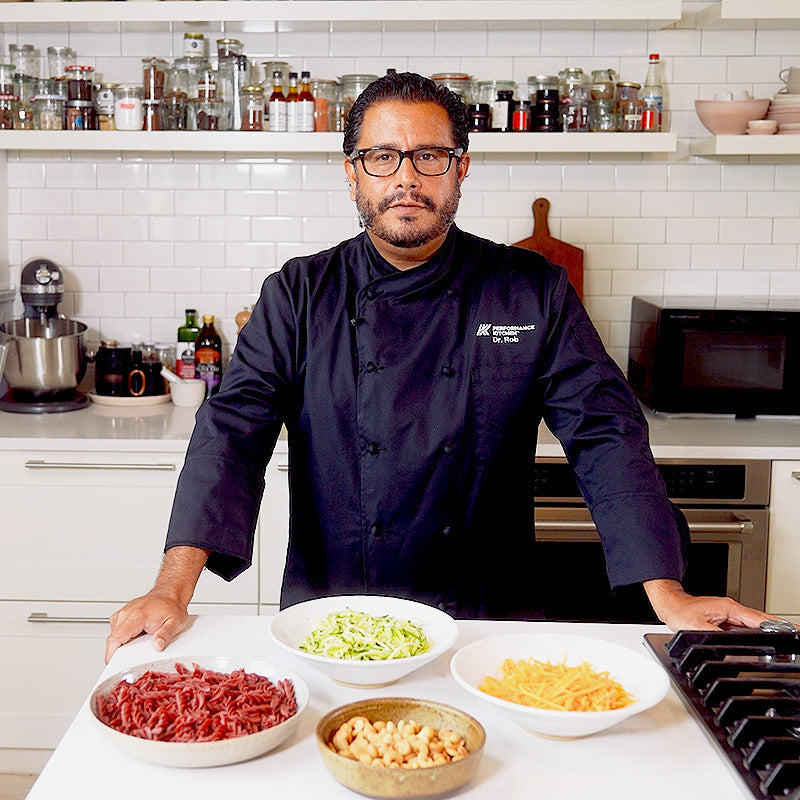 Dr. Robert Graham
Chief Health Officer of Performance Kitchen®
Chef, MD, MPH, Board Certified in Internal & Integrative Medicine
Dr. Robert Graham is an all-star chef who earned his Masters of Public Health from Harvard while completing three fellowships at Harvard Medical School in General Internal Medicine, Complementary and Integrative Medical Therapies, and Medical Education. He runs FRESH Med NYC, an integrative medical practice centered around the following "FRESH Five" pillars of wellness: Food, Relaxation, Exercise, Sleep, and Happiness. His Culinary Medicine, or "food-first" approach makes him the ideal person to raise awareness that food is medicine.
Dr. Rob is also on the Food Policy Team in NYC, appointed by the new mayor, Eric Adams. 
Follow Dr. Robert Graham on Instagram.
Visit Dr. Rob's official website: FRESH Medicine
Dr. Robert Graham Media Vault
Drag and drop block options like heading, text, buttons, dividers, and more.